Wallace Stevens Professor of Law
Director, Academic Initiatives
Co-Director, Initiative for Excellence in Law Teaching
Co-Advisor, Dispute Resolution Team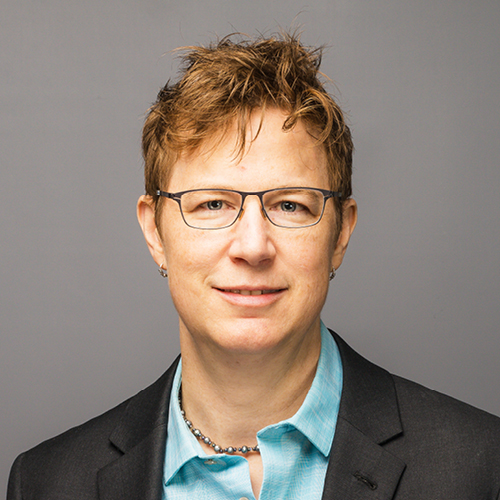 Contact Information
T 212.431.2353    
E kris.franklin@nyls.edu
Faculty Assistant
Suzanne Tirado
T 212.431.2363
E suzanne.tirado@nyls.edu
Education
New York University School of Law, J.D. 1992; Yale, B.A. 1989 cum laude with distinction in the major
Profile
An academic innovator, Kris Franklin brings a talent for creative and unconventional thinking to her teaching and her leadership of New York Law School's Academic Initiatives.
Professor Franklin is an expert in legal pedagogy and experiential learning and a national leader in the field of academic preparedness. She is frequently asked to lead workshops for other law faculty, and has served as Chair of the Association of American Law Schools (AALS) Sections on Teaching Methods and on Academic Support. She is the founder of the New York Academic Support Workshop series and the Association of Academic Support Educators (AASE). She also co-directs NYLS's Initiative for Excellence in Law Teaching (IELT).
At NYLS, Professor Franklin teaches Contracts to first-year students and leads the School's program in Advanced Legal Methods. For upper-level law students, she offers experiential learning courses that include a groundbreaking Family Law in Practice simulation course and a class in Negotiating, Counseling, and Interviewing. Additionally, Professor Franklin established and she supervises NYLS's award-winning Dispute Resolution Team.
Prior to NYLS, she taught at New York University School of Law, where she also coordinated faculty and worked to develop a critical legal thinking curriculum in its Lawyering Program. Her teaching also draws on her experiences as a staff attorney in the Brooklyn Office of the Legal Aid Society. There, her practice focused on housing and family law, conducting numerous trials, hearings, and appellate arguments while litigating public benefits and immigration cases.
Professor Franklin's scholarship focuses on the rhetorics of legal decision-making and on legal pedagogy. Her published works often mirror her interests in gender roles, diverse family structures, and sexual identity. Her books include an in-role case file for preparing practice-ready law students, a guide for professors teaching legal reasoning and academic preparedness, and a legal methods case file textbook that has been adopted widely.
A longtime activist—an alumna of direct action organizations such as the Lesbian Avengers and the Women's Health Action Mobilization—Professor Franklin was a union delegate for the Association of Legal Aid Attorneys (ALAA) and a member of the ALAA Bargaining Committee. She has been active in numerous professional organizations, serving on several committees of the Association of the Bar of the City of New York and Board of Directors of the Pratt Area Community Council.