Professor of Law
Director, Diane Abbey Law Institute for Children and Families
Faculty Editor in Chief, Family Law Quarterly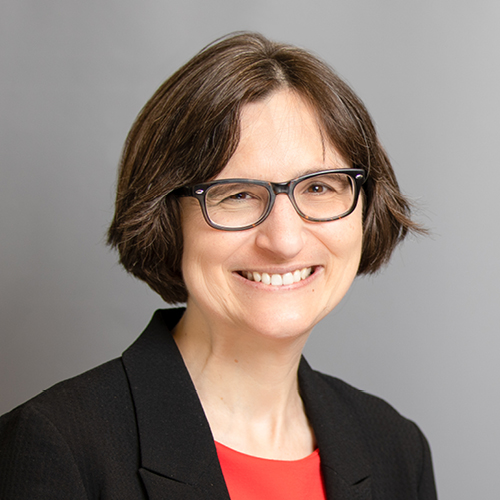 Lisa F. Grumet teaches Family Law, Legal Practice, and Professional Responsibility, and directs the Diane Abbey Law Institute for Children and Families of the Wilf Impact Center for Public Interest Law. She works with students and American Bar Association (ABA) officials as Faculty Editor in Chief of the Family Law Quarterly, a scholarly journal published by the ABA's Family Law Section in conjunction with New York Law School. She has provided clinical supervision for the Abbey Institute's Marriage License Project, through which students have successfully represented clients who were wrongfully denied marriage licenses. In addition, she works with students on independent research, writing, and advocacy projects relating to children and family law. She previously served as Title IX Coordinator. At NYLS she has received the Otto L. Walter Distinguished Writing Award, the Public Interest Coalition Award, and the Moot Court Association's Honorary Order of the Barristers Award. She is a Fellow of the American Bar Foundation and was recognized as a 2022 National Law Journal Family Law Trailblazer.
Before joining NYLS, Professor Grumet worked at the New York City Law Department as Chief of Policy and Planning for the Family Court Division during a time of significant juvenile justice reform in New York City. She previously served as a Senior Counsel in the Law Department's Legal Counsel and General Litigation Divisions and at the 2010 Charter Revision Commission. She worked with New York City officials on a range of education policy issues, including compliance with federal civil rights laws and mayoral control of schools. She also served as lead trial-level counsel in the separation of church and state cases Bronx Household of Faith v. Board of Education and Skoros v. City of New York. She has taught as a lecturer-in-law and adjunct professor at Columbia and Fordham Law Schools. She was a staff attorney for the U.S. Court of Appeals for the Second Circuit and, while in law school, worked for the Campaign for Fiscal Equity.